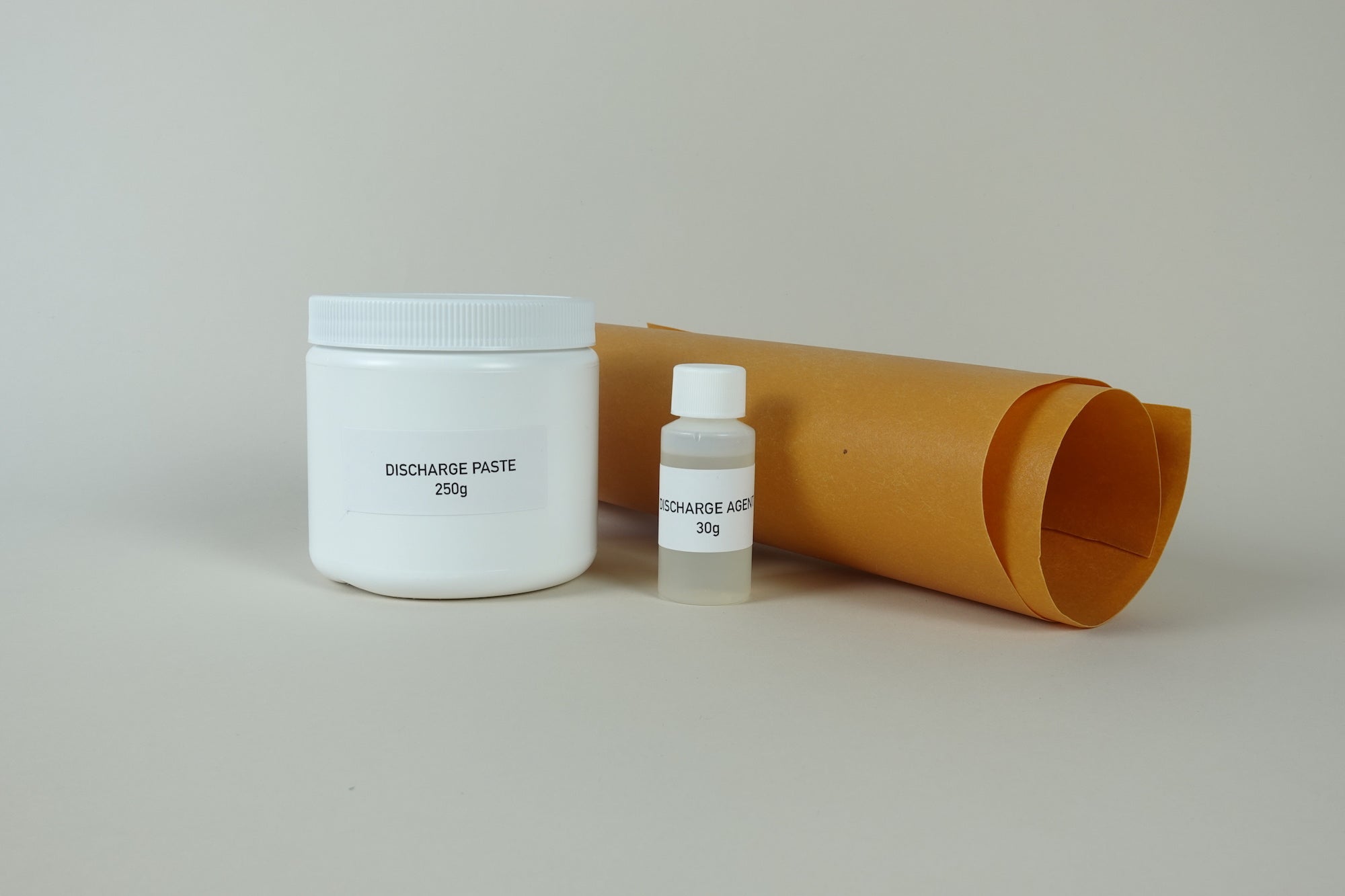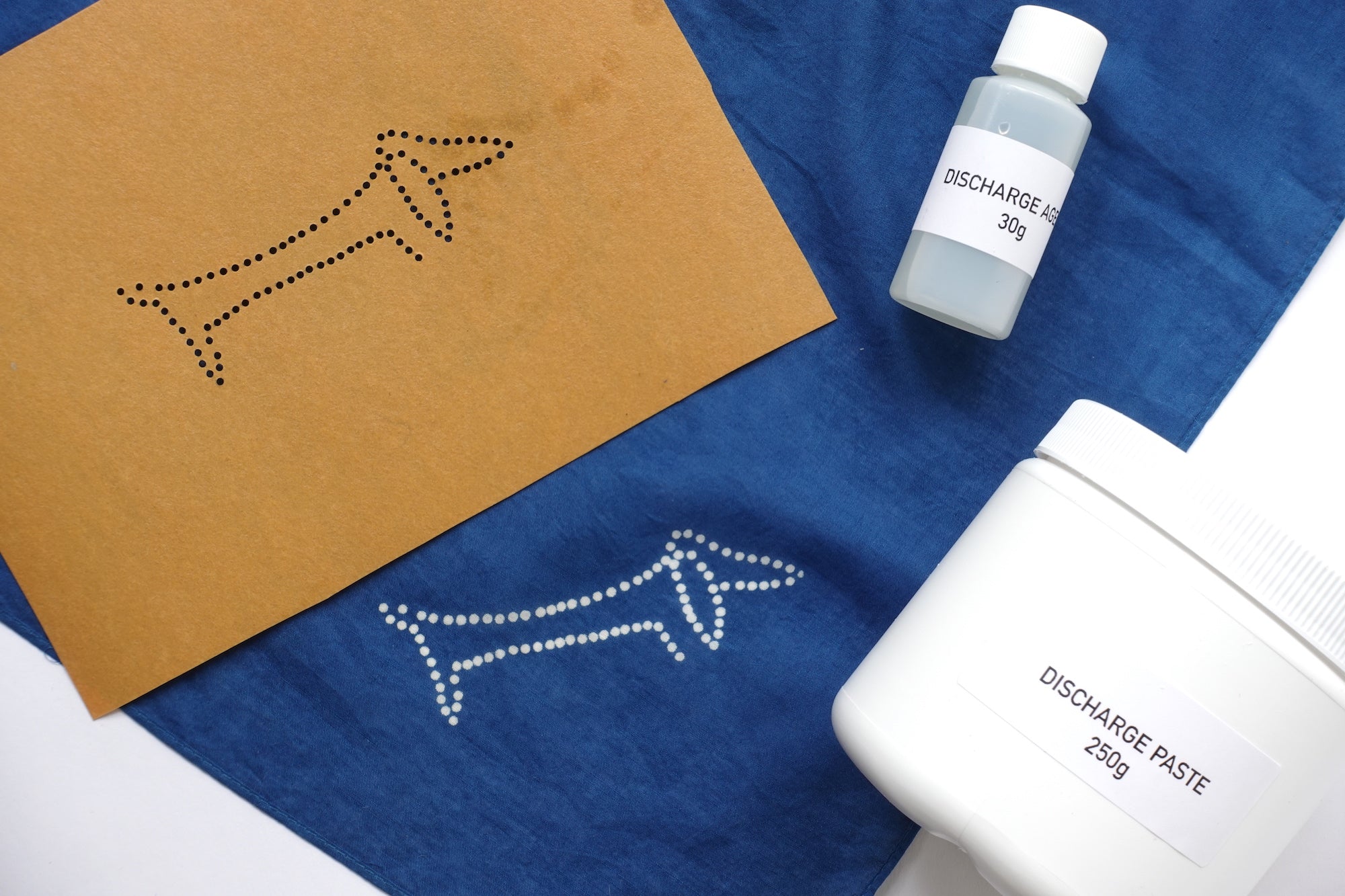 Try the traditional textile printing process of discharge dyeing with our bassen kit. Apply discharge paste through a stencil onto pre-dyed fabric or garment, and the pattern will be rendered by being bleached out.

This kit includes:
250g of discharge paste
30g of discharge agent (liquid)
2 sheets of Katagami paper (made in plastic, approx. 25 x 25cm)

This discharge kit works for Yamato Indigo and other natural indigo dye.
Limited sets available.
Instructions:

You will need:
Squeegee
Flat work table
Stencil protector screen (if necessary)
Steam Iron (if necessary)

1. Have your indigo-dyed garment or fabric, dry and ready.

2. Cut stencil.

3. Mix 10 to 20% weight of discharge agent to paste. Add water if necessary and mix well to make a smooth but not runny paste. (Beginners: you may need to practice a few times to get the correct density for stencil.)

4. We recommend working on a flat work table. Apply spray or liquid glue lightly on the surface, and place your fabric on it for stability. Place stencil on the fabric. If you have a detailed stencil, we recommend covering it with the stencil protector screen or a plain silk screen.

5. Place the paste on one side and spread it over the stencil with squeegee. Make sure that the discharge does not bleed outside of the stencil. Repeat this process. 

6. Remove the screen and stencil carefully, and leave the fabric until the paste is completely dry. Once it's dry, the bleach should penetrate through the fabric. If you don't see the back of the fabric is white or a light color, place a piece of cloth on top of the discharged area and press with a steam iron. It will enhance the bleaching process.

7. Once the paste is completely dry, rinse the fabric well until the paste residue is completely gone.

8. Mix white vinegar with water, soak the fabric for 5 to 10 mins. Rinse the vinegar water and air dry.

Caution: This discharge is Chlorine-based. DO NOT mix with acid or it will create a toxic fume. Please be careful to work in a ventilated space responsibly and safely.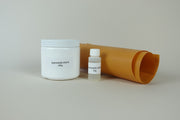 Bassen Discharge Kit