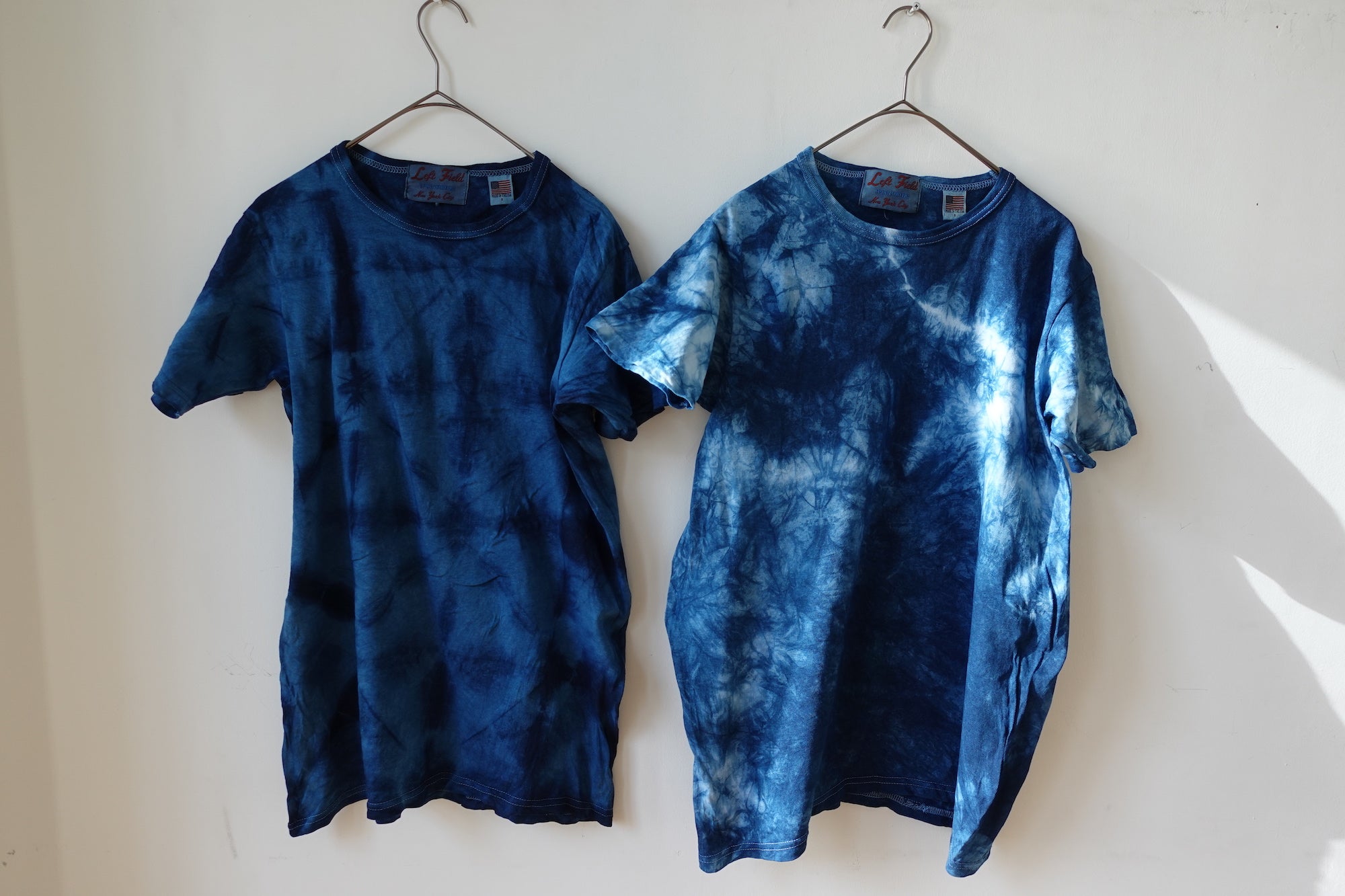 **Next Workshop**
Sunday, January 29, 3pm
Wednesday, February 1, 6:30pm
Let's dye with Yamato Indigo! 
Bring Your Own Dyeable! Each person can dye up to 500g of cotton, linen, or silk items in this class. No previous experience is required. We will show you the fun and easy techniques of shibori (tie-dye) to create one-of-a-kind indigo items! 
NOTE: You will leave the workshop with the wet items, and take home fixative and instructions for after-dye treatment. Vat is limited. Large and heavy items will not be dyed. Wool and synthetic materials cannot be dyed. A selection of white dyeables is also available for purchase at the class. 
Each class has a maximum of 4 participants (+ one teacher). Participants must be fully vaccinated to attend class and wear masks during the workshop. Please read our Workshop Policy before booking your attendance. 
Duration: 2 to 2.5 hours
Location: 
Curious Corners Showroom 
242 W 27th St. #5A (bet. 7th & 8th Aves)  
New York, NY 10001
Private group workshops are also available for this class. Please check here for more information. 
Yamato Indigo Dye and assorted dye supplies are available for purchase at 15% off at the workshop. 
BYOD Indigo Dye Workshop