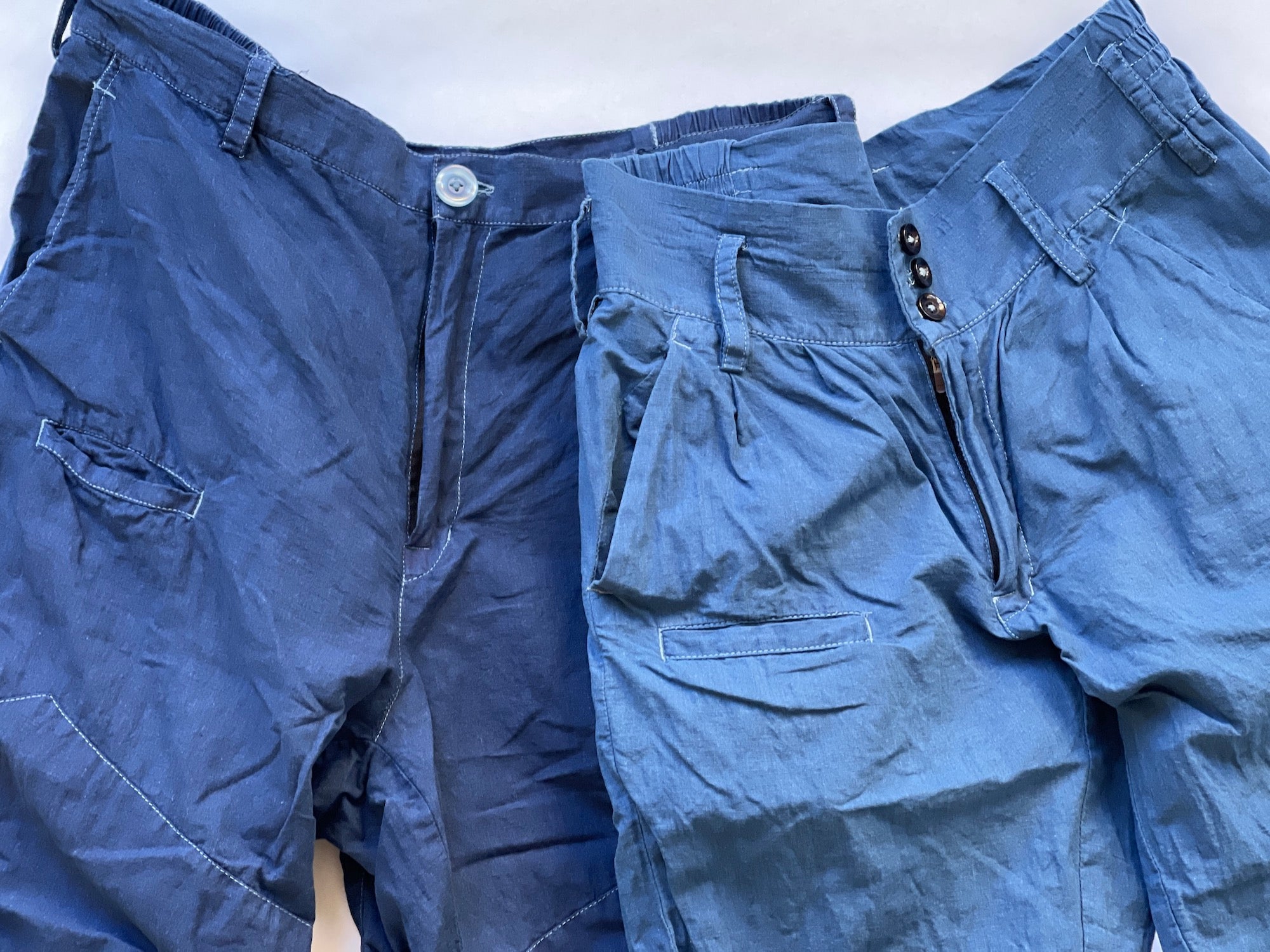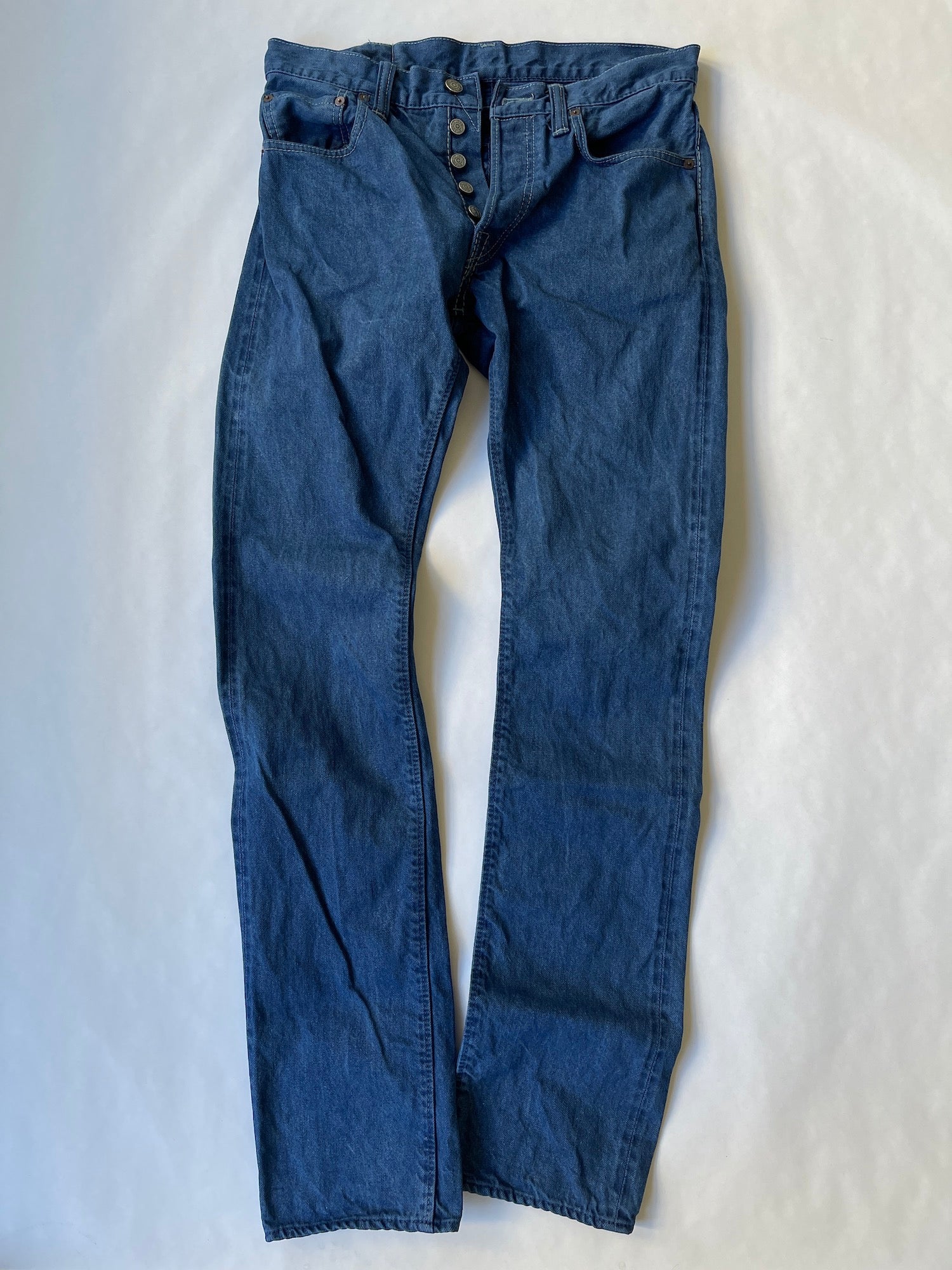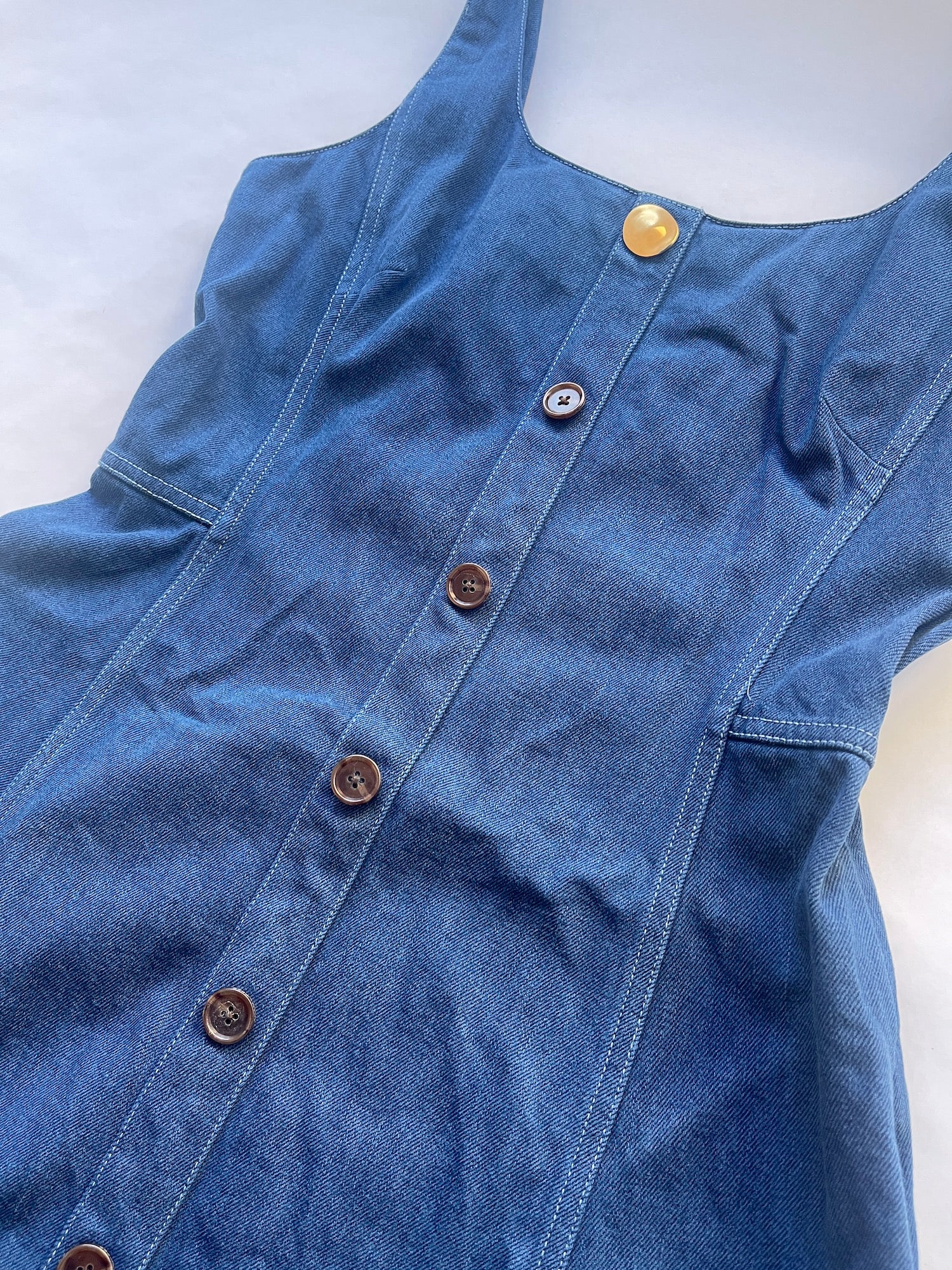 Natural Indigo Garment Dye Service
Not ready to dye it yourself? Let us dye it for you! 
In partnership with Better Than Jam, we provide natural indigo garment dye service. 
< Next Batch Schedule >

Garment must be received at our NYC showroom by April 20, 2023. 
Dyed garment will be shipped out by Mid May. 
< Price >  

Minimum $30 per piece.  
$0.20 per gram for two dips
$0.30 per gram for four dips
Tax & Shipping is not included. 
< How it works > 

1. Purchase $30 deposit ticket. 
2. You will receive our address in NYC to send your garment to. Garments must be received by January 25th. Please ship and provide the tracking number. Or make appointment to bring them to our studio. 
3. We will weigh the garment and send you an invoice for dyeing fee and return shipping fee with the payment link. $30 deposit will be subtracted from this invoice. Invoice must be paid by January 20th. 
4. Dyed garment should be ready and shipped out from our NYC studio by February 15th. 
*Please read carefully before you purchase the ticket:  
We accept cotton, linen, silk, rayon only. We don't accept wool, leather or synthetic materials. 
Only two options are available: 2 dips and 4 dips. They should achieve medium to medium dark hue. Please note each garment or material takes dye differently. We cannot tell in advance how light/dark your garment will be. We cannot color match. 

You can estimate your dyeing cost by weighing your garment. 

If you decide not to dye your garment after receiving the invoice, we will return your garment. $30 deposit is not refundable. 

We accept orders from outside of US. 

We will remove any plastic and paper tags attached to the garment. 

We may remove anything that might interfere with the dyeing process.

Dyeing process involves multiple dips and meticulous washing and rinsing. It may change the shape or texture of the garment. We do our best to achieve high quality results of dyeing, however we cannot control the outcome.  

We will use UPS Ground or International to return your garment. (We do not customize shipping service to each order.) You will receive the tracking number when item is shipped out. Yamato Indigo/Curious Corners is not be responsible for lost or stolen garments during shipment for incoming and outgoing. It is the client's responsibility to contact UPS and track the package. 
Email info@yamatoindigo.com for any questions.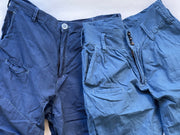 Natural Indigo Garment Dye Service